Your trusted partner for all bulk shipping requirements
Shi.E.L.D. Services is a trusted name in maritime logistics and the broader shipping industry, powered by a team of professionals with decades of experience and expertise in maritime cargo and bulk shipping.
Our mission is to make global trade more accessible to companies worldwide by providing bespoke logistics services that enable faster, cost-effective, and reliable international shipments. With our experience, strong customer relationships, and global presence, we are committed to pushing the maritime logistics frontier, enriching the industry through innovative solutions.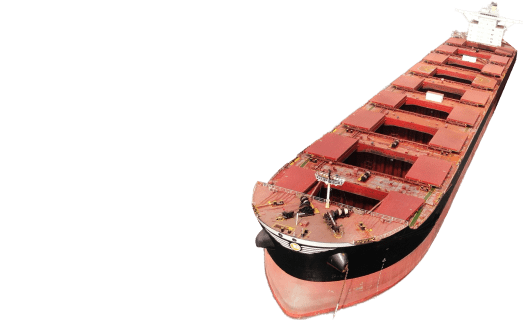 Ships
Management, design and operation of the major types of ships, Floating Transfer Stations (FTS) and Floating Cranes.
Services we provide
Shi.E.L.D. Services is your global partner for comprehensive logistics and shipping solutions, specializing in bulk material transport, storage, handling, and distribution.
Bulk material transport: We provide bulk material transport that helps businesses manage the complex logistical task of moving large quantities of goods.
What our clients say
Discover compelling stories of the transformative impact of Shi.E.L.D. Services' tailor-made logistics solutions on businesses' ability to compete in a global market
Thank you for being a reliable partner, and we look forward to continued collaboration.
Praesidium
Blogs and Articles
What's New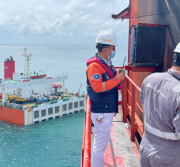 Shi.E.L.D. Services set sights on booming West African dry bulk sector.
As demand for West African dry bulk commodities continues to increase, the challenges of inadequate of inadequate infrastructure, road and rail access as well limited storage facilities continue to add cost and reduce efficiency for mine owners, intermediariesintermediaries, and consignees.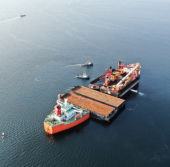 Shi.E.L.D. Services Wins Bulk Logistics Award at IBJ 2022
Shi.E.L.D. Services, a leader in the offshore logistics sector for dry bulk materials, technical and crew management of vessels, has won the 'Bulk Logistics Excellence' category for the second time in a row, at the International Bulk Journal Awards 2022 in Rotterdam.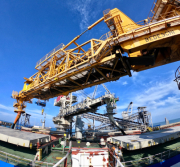 SHIELD AND SU-NAV ANNOUNCE JOINT VENTURE FOR WEST AFRICA PROJECTS
Shi.E.L.D Services srl, a global offshore logistics service provider, and Su-Nav Group, a ship management company have announced a strategic joint venture.
Our Gallery
Take a journey across the breadth of our operations with images that tell a story of our company's values, culture, passion and success.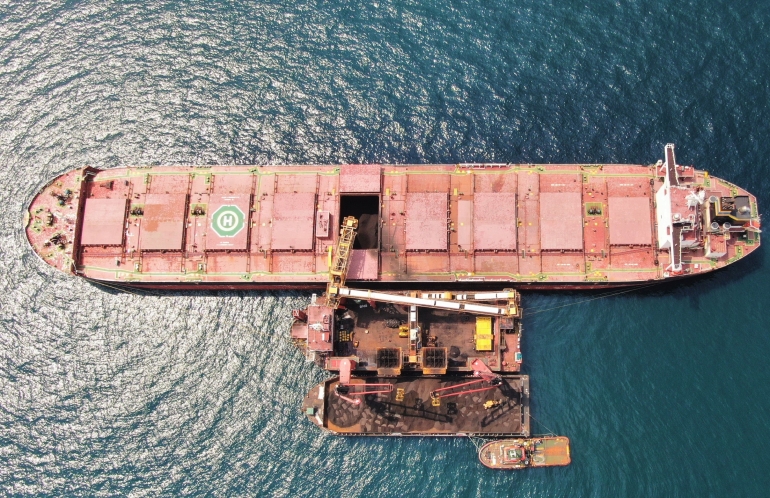 Ore Norden – Gabon, Manganese
22 May 2022 / Anne Jone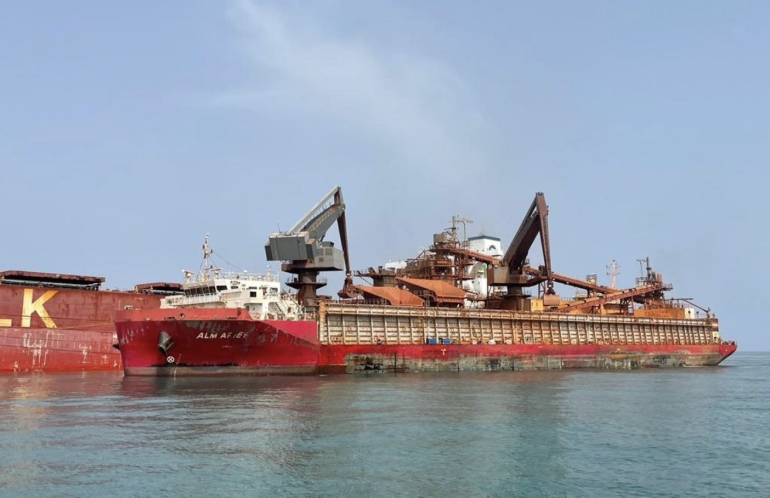 Abu Dhabi Ports – Guinea, Bauxite
22 May 2022 / Anne Jone
O&M – Russia
22 May 2022 / Anne Jone
Unique challenges in maritime transport
Unpredictable weather, strict compliance with safety regulations, and complexities in global supply chains are just some of the unique challenges in maritime transport. Shi.E.L.D. Services brings its extensive expertise to navigate these complexities, leveraging our deep industry knowledge and innovative practices to foresee and mitigate potential risks. Our tailored solutions, from optimizing routes for timely delivery to navigating regulatory landscapes, assure safe, efficient, and cost-effective maritime cargo movements.
Advantages of partnering with Shi.E.L.D. Services
Working with Shi.E.L.D. Services unlocks a host of benefits for your business, including access to an extensive network of partners, state-of-the-art facilities and equipment, rigorous safety and environmental standards, and competitive pricing. Our expansive global network of partners facilitates seamless connectivity and smooth transactions, enhancing your market access and business growth. Leveraging our state-of-the-art facilities and advanced equipment, we deliver high-performance logistics services tailored to meet your unique business needs. Safety and environmental sustainability are at the core of our operations as we adhere to strict safety protocols and strive to minimize environmental impact and reduce operational risks. Furthermore, our efficient processes and strategic alliances enable us to offer competitive pricing, ensuring a higher return on your investment.
Shi.E.L.D. Services stands out among logistics providers, boasting an unparalleled depth of experience, extensive maritime capabilities, and an unwavering commitment to excellence in customer service. The tailored solutions we deliver and our dedication to the success of our clients set us distinctly apart in the maritime logistics and shipping arena.
We successfully managed extremely complex logistic projects and handled a full range of dry bulk materials, literally everywhere in the world.
Areas of Operation
Operating in strategic locations worldwide, our global reach means we can provide logistical support wherever the trade winds take you.

c

c,i

Italy

Iron ore – 1MTPA,

coal – 1MTPA

c

c

c

M

b

s

i

c

c

c,i

Italy

Iron ore – 1MTPA,

coal – 1MTPA

c

c

c

M

b

s

i

c