Shi.E.L.D. Services is a logistics management consulting services company that helps commodity traders, bulk shipping companies, port owners/operators, and other stakeholders in the dry bulk logistics sector. We enable companies to streamline their supply chain workflows, reduce operating costs, and maximize profitability. We specialize in designing innovative and bespoke dry bulk logistics solutions and comprehensive technical consultancy that help unlock new opportunities.
Our expertise in logistics consulting services is deeply rooted in the dry bulk shipping sector. Our team of dry bulk shipping leaders and professionals has served in the core leadership at Coeclerici, one of the world's leading industry players. They have, since then, built a reputation for excellence, reliability, and efficiency in the maritime logistics and shipping sectors.
As trusted partners in the operation of bulk carriers and transshippers, we ensure the continuity of the logistics chain in challenging environments, providing critical first and last-mile connectivity with our fleet of custom-built transshipment vessels and feeder barges. We have worked on several groundbreaking projects in Asia, Africa, and the Middle East, including the world's first transshipment of granulated sulphur in the Black Sea.

Our logistics management consulting services cover the entire breadth of the logistics chain, from designing onshore and offshore logistics solutions and supporting clients throughout the construction phase of high-value assets to the operation and maintenance (O&M) of the project. Till date, we have handled more than 4,700 ships and over 400 million metric tons of cargo across dozens of dry bulk logistics projects.
Established in 2018, Shi.E.L.D. Services is steadfast in its mission to revolutionize global trade by providing bulk shipping companies with innovative logistics consulting services that focus on faster, more cost-effective, and reliable international shipments.
Don't let logistical challenges hold you back. Get in touch with us today to learn how you can gain a competitive advantage and succeed in the global market.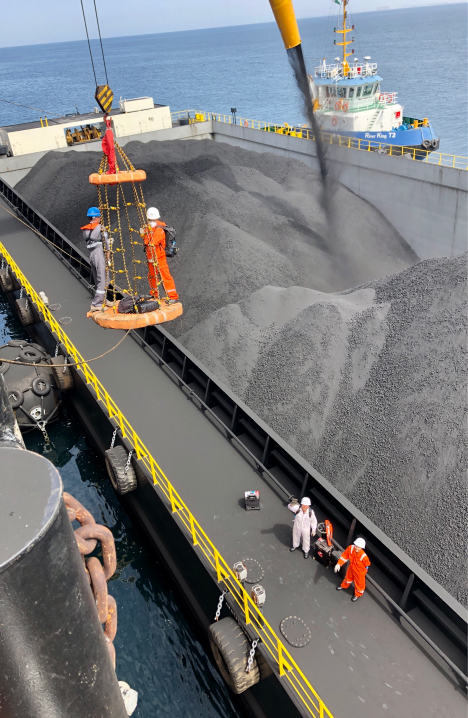 Mission
Our mission is to empower bulk shipping companies to succeed in the global marketplace by providing innovative, bespoke logistics management consulting services.
Powered by a team of dry bulk logistics and shipping professionals with decades of experience and expertise, we offer tailored logistics consulting services at every stage of the dry bulk commodities supply chain, from the design and construction of onshore and offshore assets to operation, crewing, and maintenance.
Shi.E.L.D. Services is committed to ensuring the highest level of safety, efficiency, and reliability in our operations, while respecting environmental guidelines and all applicable rules and regulations.
We are equally passionate about investing in our people, equipping them with the skills, knowledge, and resources needed to provide exceptional service and deliver top-tier results.
As a quality-focused organization, we drive innovation with on-field experience, constantly seeking to understand the needs of our clients, personnel, and environment to develop cutting-edge solutions that elevate our clients' success and foster sustainable growth.
Shi.E.L. D. Services Team
The past 10 years in numbers
VESSELS NEWBUILDING AND CONVERSIONS
TRANSHIPPERS – MANAGED VESSELS
TUGS & BARGE – MANAGED VESSELS
From the CEO's Desk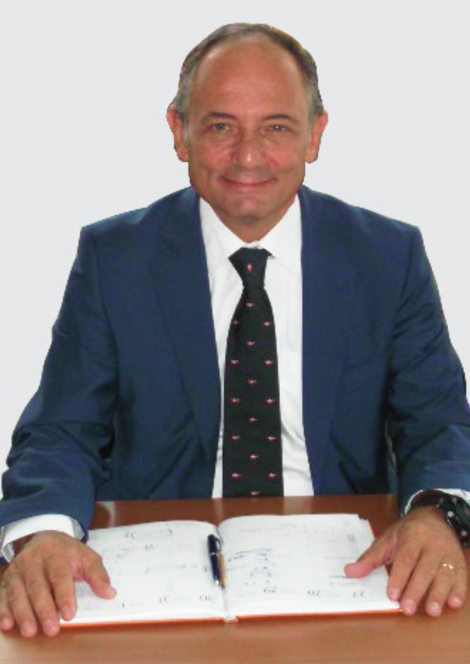 It gives me a great sense of pride and pleasure to lead a team of logistics and shipping professionals who are passionate about delivering exceptional logistics solutions and consultancy services to businesses all over the world.
Shi.E.L.D. Services is an organization driven by a strong desire to constantly push the boundaries of what is possible in the maritime industry and to consistently provide unmatched dry bulk logistics consulting services tailored to the unique needs and requirements of our clients.
With over two decades of experience, our team is fully equipped to help you achieve your goals and expand your presence in the global market.
The need to reduce operating costs and employ highly trained and experienced personnel has placed our logistics management consulting services at the forefront of the industry. We understand the pivotal role that efficient management plays in the modern logistics industry, and we eagerly embrace the challenge to stay ahead of the curve and consistently deliver value to dry bulk shipping companies worldwide, from Asia and Africa to the Middle East and Europe.
Our vision is to enrich the dry bulk logistics industry with our experience, strong customer relationships, and global presence, and this is what motivates us to continuously innovate and further improve our services.
Thank you for choosing Shi.E.L.D. Services as your partner. We look forward to helping you unlock new opportunities and achieve your global business goals.
Industry Recognition
Shi.E.L.D. Services has been consistently recognized for its exceptional services and commitment to excellence in the logistics industry. Among its various accolades, the company was honoured to receive the 'Bulk Logistics Excellence' award at the prestigious International Bulk Journal Awards successively in 2019 and 2022.
Our team of experts have been contributing regularly to the editorial of "Dry Cargo International", a leading source of market-specific data for the international dry bulk market.
Brochure
In today's fast-paced business world, access to relevant and timely information is crucial. At Shi.E.L.D. Services, we understand the importance of bulk shipping companies to stay up-to-date with the latest industry trends and innovations. That is why we provide a wealth of resources to our clients, including detailed information on our logistics management consulting services, industry insights, and more in this section.
Our brochures are a key part of this effort, providing a comprehensive overview of our logistics consulting services and how they can benefit your business. Whether you're a current or potential client, we invite you to explore this section and learn more about how we can help you achieve your logistics goals.