Shi.E.L.D. Services offers comprehensive marine technical management services to ensure your fleet is always running efficiently. A vessel's performance, safety, and efficiency are all directly tied to the quality of its technical management. In this regard, Shi.E.L.D. Services delivers industry-leading offshore services for the physical upkeep of a ship, ensuring it operates efficiently, safely, and in compliance with regulations.
Our services encompasses regular vessel maintenance and repair, as well as dry-docking, vessel inspection, and surveying.
These offshore services are crucial as they ensure the vessel remains seaworthy, has minimal downtime, and maximizes operational efficiency. More importantly, it guarantees the safety of the crew, cargo, and the environment where it operates.
Why partner with us
With Shi.E.L.D. Services, you're choosing a partner dedicated to your success. You'll benefit from our innovative approach to maintenance and progressive technology, ensuring your vessel operates at peak performance at all times.
Our track record in technical management speaks for itself. From our work with the world's first transshipment of granulated sulphur in the Black Sea to maintaining high-value maritime assets, we've proven our capability time and again.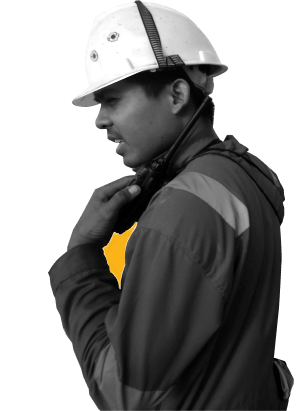 Take your Next Step to Maritime Success
Reach out to us today to discuss your maritime technical management needs. Our team of experts is ready to provide solutions tailored to your specific requirements.